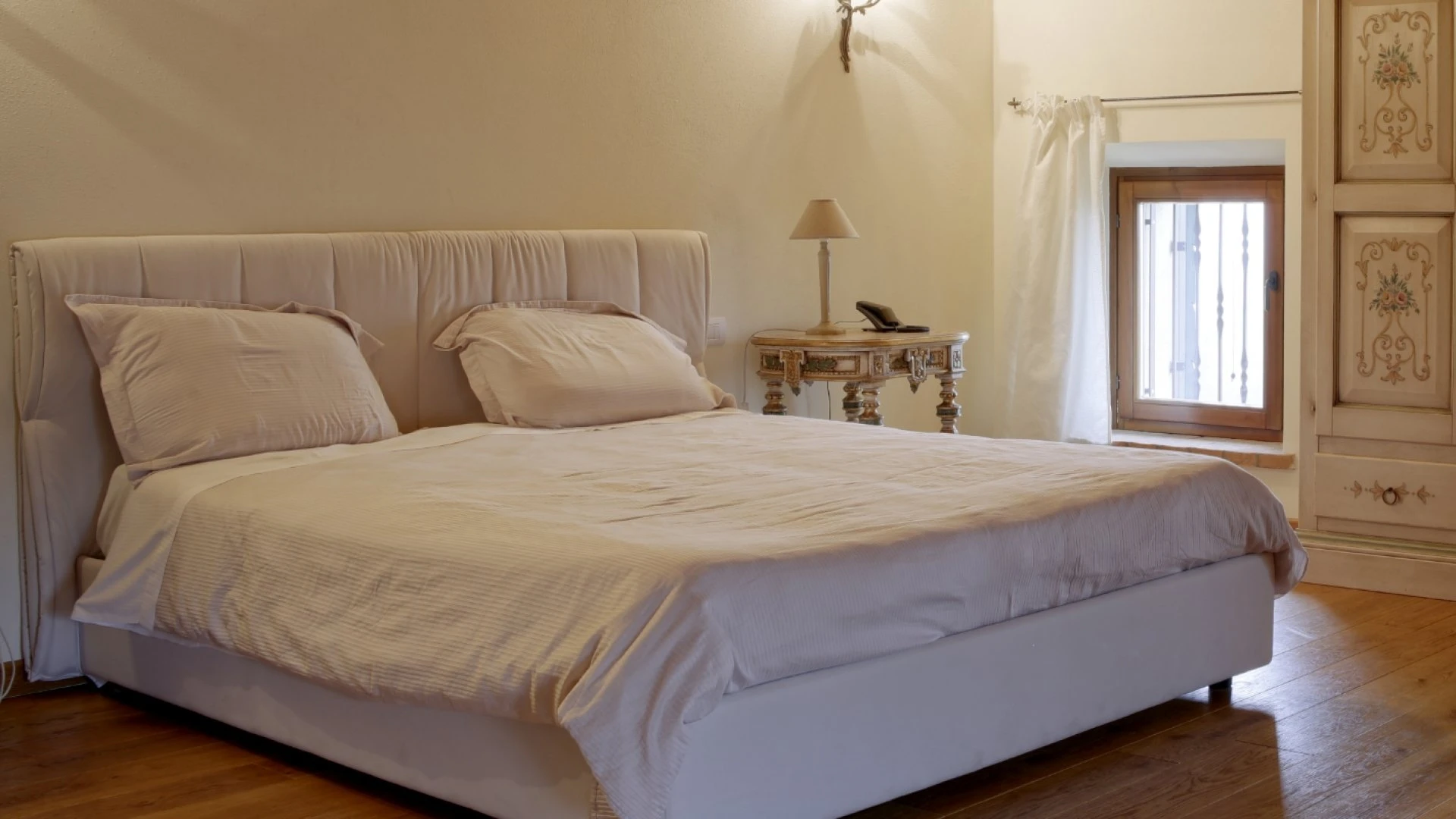 FEELING AT HOME
Everything is designed to give you the comfort of your home..
To welcome you at your arrival there will be the smile of Mrs.Cristina with a special helper, Sally, a beautiful Golden Retriever that brighten the days inside the house. And on your return the warmth of a cracking fireplace in winter or in summertime a wonderful pool with a view will pamper you.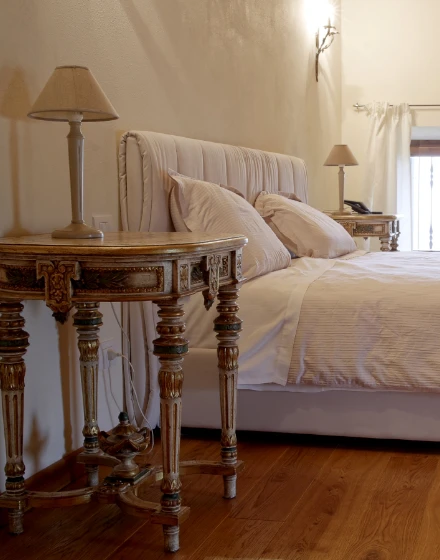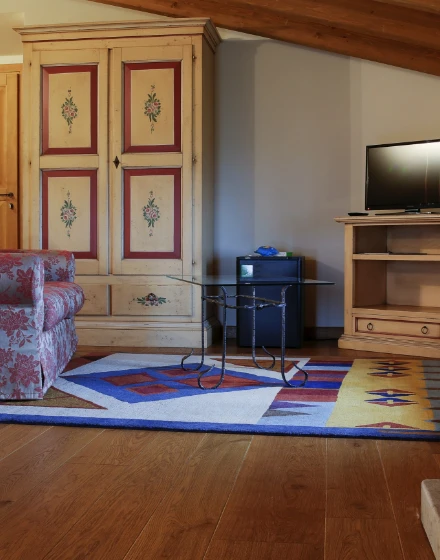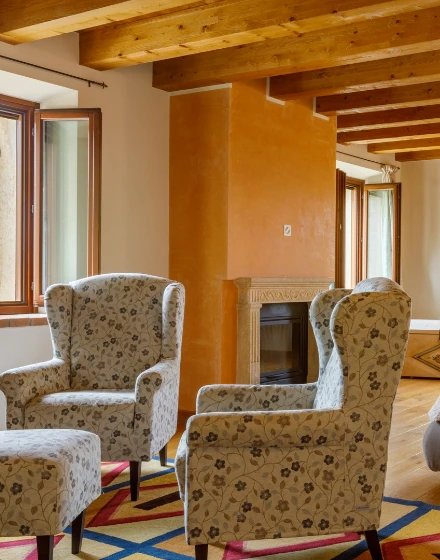 SOMETHING SPECIAL
For a unique relaxing moment, some rooms are equipped with a spa bath, a comfortablesofa and a corner desk. A fantastic view of the pool illuminated by the moon will brighten your dreams and finally, at your request, breakfast will be served in your room.

During your stay at La Fonte degli Dei you will find hospitality in large and bright airconditioned and soundproofed rooms, as well as equipped with every comfort: comfortable king size bed, a spacious bathroom for private use, Wi-Fi connection, desk and flat-screen TV.